(Now is) The Winter of our Disco Tent
Sometimes all it takes is a few beers and a Shakespeare reference for an evening of bootieliscious fabulousnessnessness
That and a week of prep for Umlaut Haus which had never looked so...clean.
...and groovy. Yes, clean and groovy is the best way to describe it. And I got to wear one of the most uncomfortable outfits in history of civilized man. Ok, that's a bit hyperbolic, but it was "itchy." DJ Patrick Grover rocked the house yo and by the end they had given out the stripper poles supplied by peekaboo stripper pole company (who sponsored the whole shebang) and we had 6 of the 8 hours
injury free
after Heathervescent took at
stripper pole to the head
...for
YOU
, you ungrateful bastards....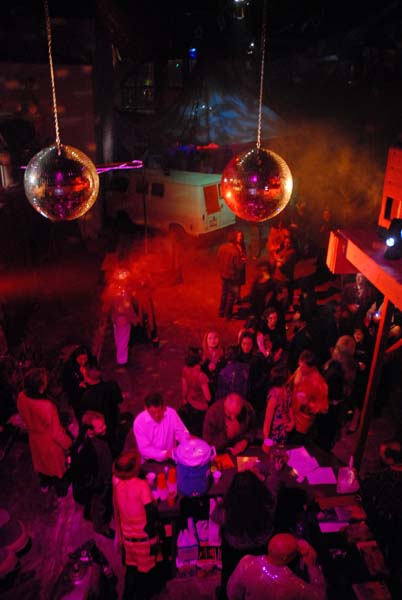 Saturday December 2 - 2006
by kevissimo
Other peeps pics
JOSH
BACK TO THE GIGALISCIOUS MAIN PAGE YO