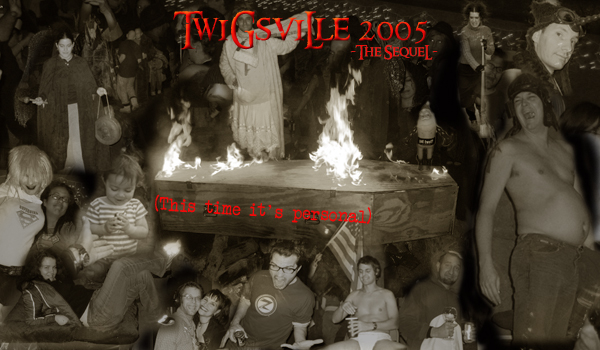 Once again Gigsville returned to Camp Oliver for New Years. Once again I arrive just minutes before midnight. Only Mattshaw died. Noosha organized (including the death) Nobody (not Nobody) got shot. All things work together for the sake of the weird.
ELMO'S PICS
-
PLAID'S MUGSHOTS
-
PLAID'S RANDOM GALLERY
-
HEATHER JOY
-
SARATONIN
-
TAN MAN
- SPLAT'S PICS -
PINK BUNNY
THE TWIGSVILLE STARD!!!!
GIGSVIILLE